Your chance of missing work due to an illness, injury, or pregnancy is greater than you think.
Nearly six percent of workers every year will experience a short-term disability due to illness, injury, or pregnancy.1 Three quarters of these claims last up to two and a half months, and the rest can last for up to six months or a year.2 How will you pay your bills if you aren't earning an income during this time?
More than one in four of today's 20-year-olds will be out of work for 12 months or more for a variety of reasons before they reach normal retirement age.3 This includes common health conditions such as knee, shoulder, or back injuries, cancer, heart problems, or depression.
Chances are, you're not prepared.
If you're like most Americans, you don't have enough savings to cover three months of living expenses. Nearly half of consumers today say they can't pay an unexpected $400 bill without having to take out a loan or sell something.4
This is where salary protection insurance comes in. Disability insurance pays you a portion of your income when you need to miss work for as short a period as a few days to as long as until you reach your retirement age.
No other insurance product helps to cover your day-to-day expenses in this way. Health insurance covers medical bills. Worker's compensation only pays for injuries that happen in the workplace. Disability insurance protects your income.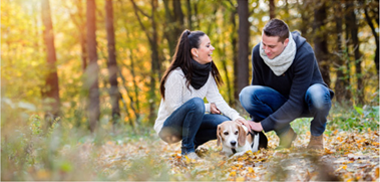 "I'm pretty healthy.
Why do I need disability
insurance?"
The name "disability insurance" itself can be confusing. This isn't just about catastrophic health issues. You may be completely healthy but something like a broken bone or pregnancy can put you out of work for days, weeks, or months at a time. This poses a financial challenge; how do you pay your bills while you recover?
Disability insurance helps you recover from mental and physical illnesses and injuries by providing a financial safety net. It helps keep your life on track.